#SunscreenWithAPurpose
Sheer Mineral Sunscreen for Melanin-Kissed Kids
A Safer Sunscreen Option
Formulated For A Better Blend In Darker Skin Tones
Perfectly Sized For Easy Travel
Sunscreen For Every Hue
Our mineral sunscreen stick is safe and works for all skin tones, but was formulated to offer a better blend for darker skin tones. Allowing your little one to stay safe from the sun while embracing their melanin.
Pediatrician and Dermatologist approved
Tested to ensure safety and FDA GRASE standard
80 minute water resistance
Broad Spectrum Protection
No Oxybenzone, Avobenzone or other yucky chemicals
Manufactured in the U.S.
Shop Now
Pediatrician & Dermatologist Approved

Formulated For A Better Blend In Darker Skin Tones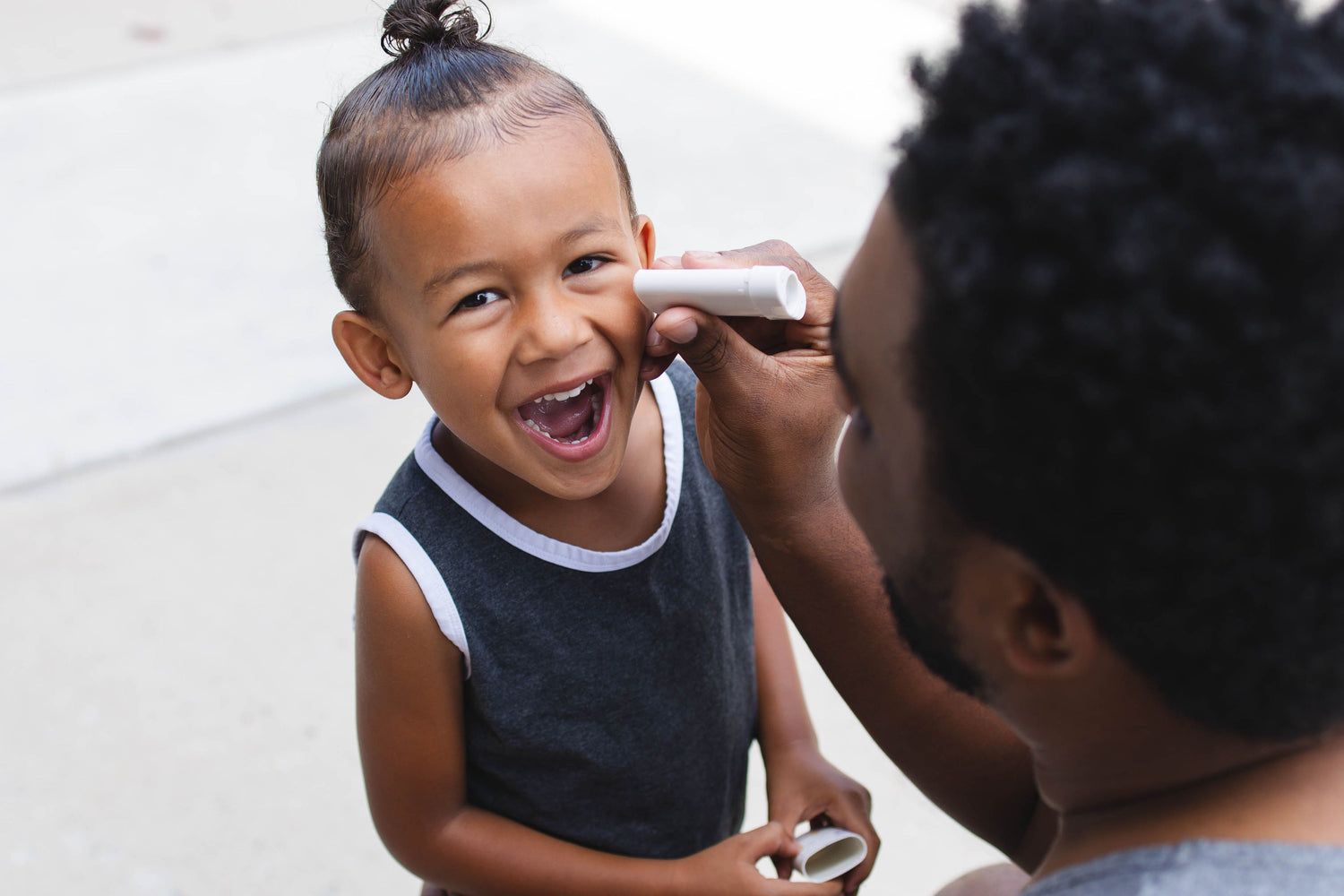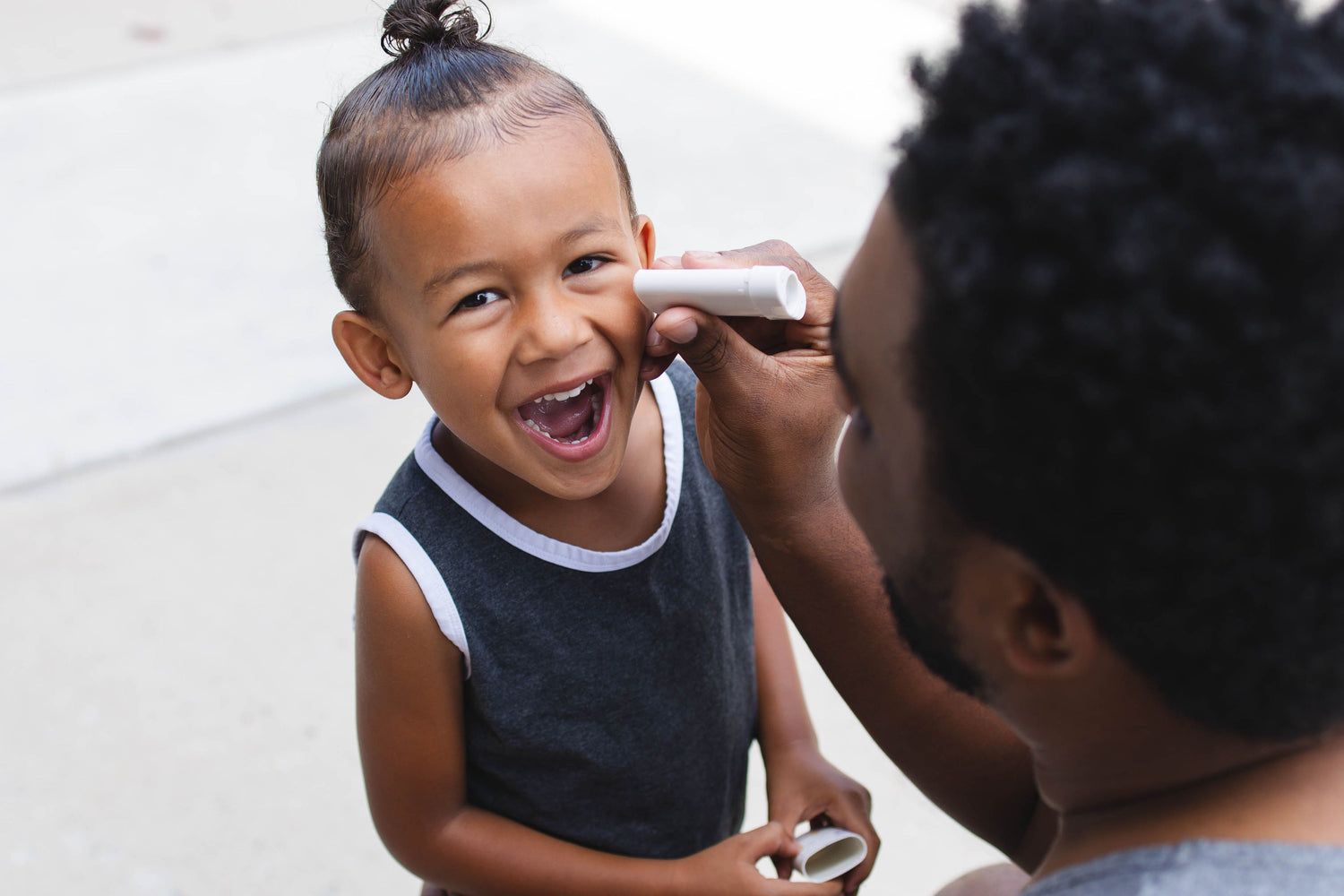 A Safe Option For Parents
As a parent, it's challenging enough finding the right products for your children, but when you add having to search for products that meet the unique needs of melanin kissed skin, it can be even more daunting.

We're on a mission to simplify that process offering a safe sun protection solution.
Shop Now
Quick view

BabyDonna Sunkissed Bundle

Regular price

$26.99

Sale price

$18.89
Bundle & Save Sunkissed Bundle
Bundle & Save When You Purchase 2 Sticks
THREE PILLARS OF CHANGE
At BabyDonna, we are on a mission to bring about true meaningful and impactful change for children and families. We have developed a Three Pillars Approach in order to do so.
Aligning with community leaders and members to provide meaningful direct impact in
communities.

5% of all profits are donated to nonprofits committed to creating positive outcomes for youth involved in the juvenile justice and child welfare system

We have pledged to provide only safe, non toxic and environmentally friendly ingredients in our products.
What Our Customers Are Saying
This sunscreen is great! I have been looking for a while for mineral sunscreen that didn't leave a white residue and this one definitely rubs in transparent. Thanks so much for this product!

Kimberly H
I really like this product. It's easy to apply and rubs into my son's skin quickly compared to other products. It isn't messy, goes on smooth and doesn't leave a while film on his skin which is very important to me. I don't like when sunscreens leave a film which just looks like ashy skin on my Brown baby so this sunscreen is a super plus!!! I also love that it is a small stick which is the perfect size for travel and to apply to his tiny face and arms etc; Makes it very easy. Another plus, I never have feel like I need to wash my hands after applying it. I will be purchasing again in the future!

Natasha B
It's perfect for daily use for my little one's summer camp! No thick white residue or dangerous spray near the face. My child and I are both happy.

Joanna M
Love the easy application and how nicely it blends in my son skin. I do try to re apply many times as needed when we are outside specially at the beach 🏝️ love it overall

Raquel C
Finally!! My wife and I have been through half a dozen sunscreens to achieve what BabyDonna achieves. It's not thick, greasy, or pasty, and it's easy to apply, leaving no residue. Most importantly, my children don't complain about putting it on and can even do it themselves! Great product, and we couldn't be happier with the results. Thank you!

Edgar M